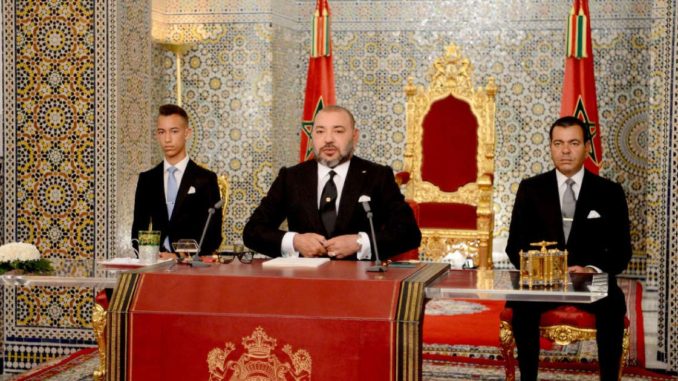 The Moroccan monarchy originated from an oasis on the Red Sea coast of Arabia. It is directly descended from the Prophet Mohammed through his daughter Fatima and his cousin and son-in-law Ali Ibn AbiTalib. The Alouites have ruled Morocco since the 17th century.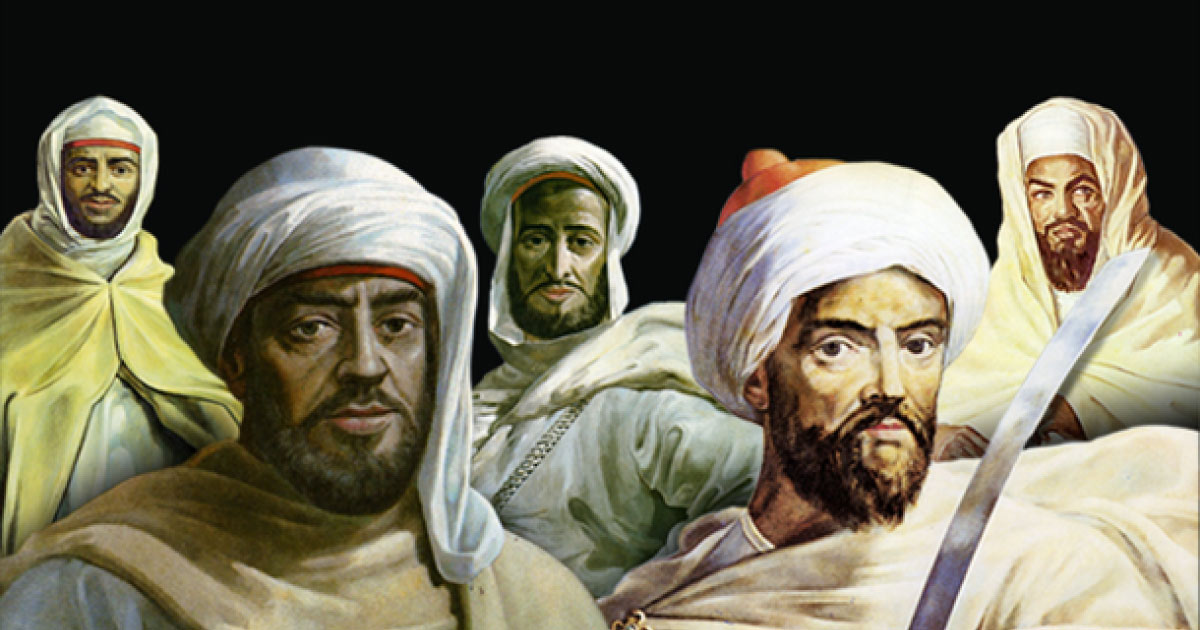 Today the country is governed by King Mohammed VI who was crowned on 30 July 1999. He is the 23rd monarch of the Alaouite dynasty and the 3rd to bear the title of King. It is indeed his grandfather, Mohammed V considered as the father of the Moroccan nation who, back from exile in March 1956, transformed the Cherifian Empire into the Kingdom of Morocco. He then gave up the title of Sultan to be the first to wear the royal crown. His son Hassan II succeeded him on the throne in March 1961.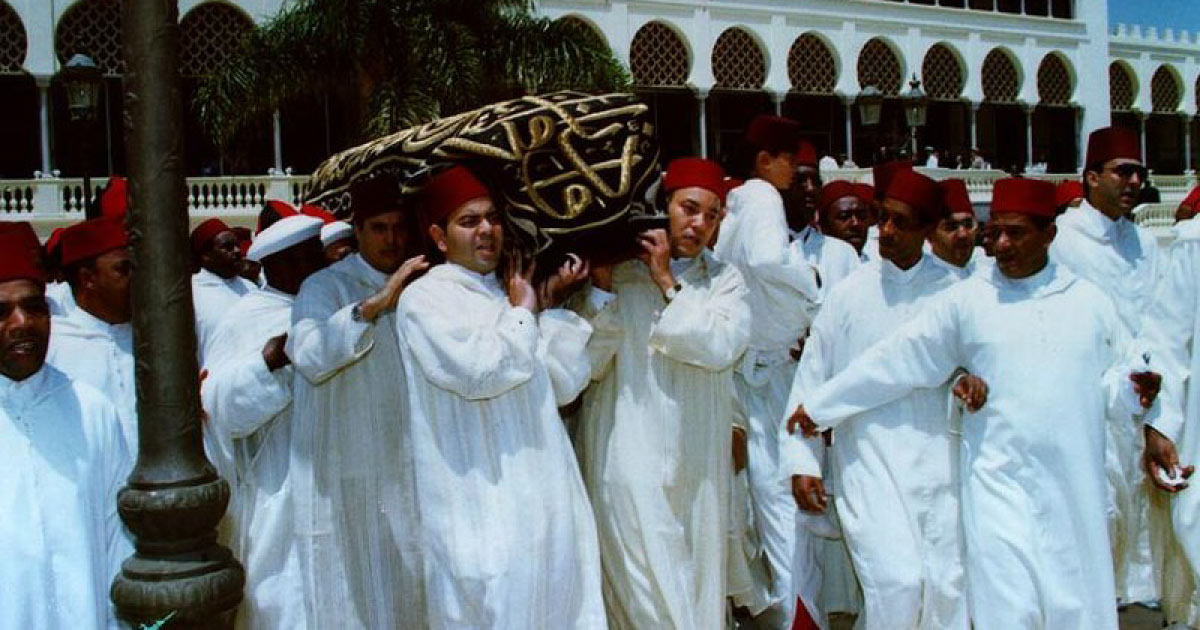 In 1962 Hassan II gave the kingdom a legal definition of the royal family. Broadly speaking, it consists of the first family circle: "Members of the royal family are… the King's ascendants, his direct descendants, his wives, brothers and their children of both sexes, sisters and uncles. ». It should be noted in passing that Moroccan heredity remains deeply marked by male domination, since the children of his sisters are not members of the royal family, unlike the children of his brothers.
Since his accession to the throne, King Mohammed VI has made tangible changes in many areas: societal changes, political reforms, territorial planning, diplomatic influence…
Following the Arab Spring, the Moroccan regime was significantly liberalized by embarking on the path of constitutional monarchy. In particular, a new constitution and legislative elections by universal suffrage were introduced. Thus the Government, which continues to be appointed and dismissed by the monarch, is now the emanation of an elected parliamentary majority.
In 2005 Mohamed VI launched the National Initiative for Human Development (INDH), a cross-cutting programme which contributes to lowering the level of poverty in the kingdom and which earned the Head of State the nickname of "King of the Poor".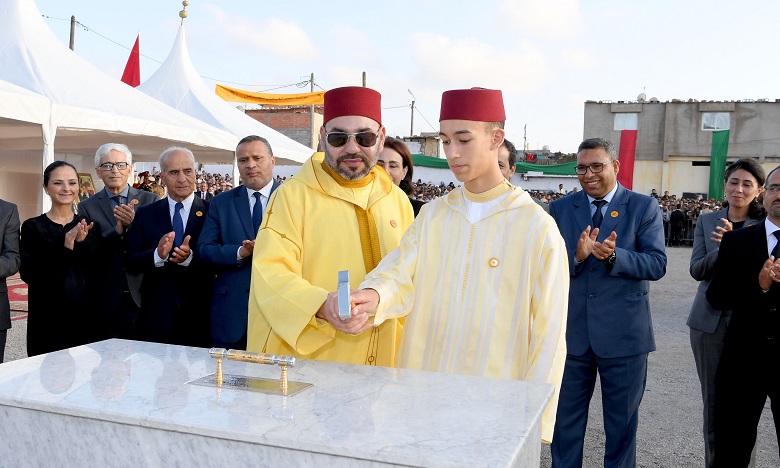 Mohamed VI also wants to be a king builder: he regularly travels around the country to inaugurate major infrastructure projects that he instigated. Moroccan cities have thus changed their face in two decades. From Tangier to Laayoune, via Casablanca, Marrakech, Fes, Oujda and Dakhla, equipment programmes have been launched everywhere and are being carried out with great enthusiasm.
In twenty years, Morocco has made considerable progress on the road to modernity, both politically and economically and socially. Thus the King, who is highly respected by the population, can also boast real popularity.