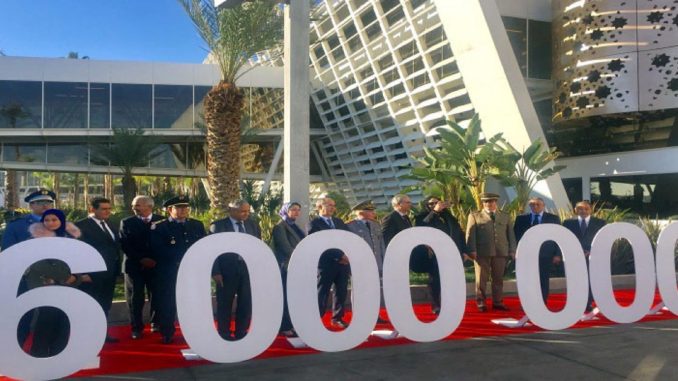 Once upon a time there was a passenger who would remember her arrival in Marrakech all her life.

The Wali of the Marrakech-Safi region and the most authorities of the city were gathered to welcome the 6 millionth person to land in Marrakech in 2019.
A new record for the ochre city and a shower of gifts for this traveller from Qatar who thus symbolically entered the history of the city.
A rapid and continuous increase

Already in 2018, Marrakech-Menara airport had beaten its own record with a total air traffic of 5 million passengers, against a little more than 4 million in 2017, an increase of 20% in 1 year.
By lightly crossing the 6 million mark in 2019, Marrakech confirms its attractiveness and continues without weakening the development of its powerful tourist activity.
The increase in the number of cities served brings to Marrakech more and more visitors, attracted here by a joyful thirst for sunshine and a change of scenery.
It is gratifying to note that despite the rapid growth of its frequentation, the airport has managed to maintain its excellent position in the international quality rankings.
Finally, the city has so far been able to absorb this influx of tourists without fail, offering an ever-expanding range of leisure and accommodation facilities.
We are therefore confidently expecting a new record for 2020.
Welcome to Marrakech!