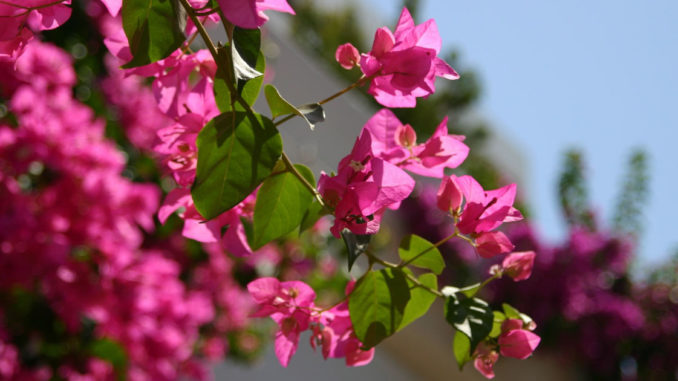 Here we are temporarily separated. It's a tough experience. We will overcome it together, and we will meet again tomorrow, with even more happiness!

Since a few weeks, wherever we are on the 5 continents, we are all obliged not to leave our homes while waiting for brighter days. For the well being of all, each one of us is making great efforts. We need first to learn how to manage this unusual situation, to reorganize our work and family life, in order to overcome this situation.
We must also imagine the future and prepare for a new start.

Because it will come soon, we want to make sure that these few weeks of lockdown have not been useless. This period is indeed a unique opportunity to sit back to understand the present and imagine the future. Tomorrow everyone can be better, more successful and happier, but only if we know how to make good use of the time we have been given by the universe.
Here are some news from Marrakech.

Since March 23rd, like almost all the cities in the world, Marrakech has made a stopover. Lockdown has been set for 30 days and the country's borders have been closed. The streets are empty. The population is locked in their homes and the tourists, usually so many, have all gone home.
Your hotel has temporarily closed its doors, to protect its guests and keep its staff safe. However, all activity has not been suspended. A large house like ours requires constant care and maintenance, not to mention the improvements we wanted to make. The garden, more beautiful than ever at the beginning of spring, needs to be well-kept. Teams trained in the respect of sanitary rules are therefore at work every day to preserve the quality, beauty and comfort of this house. When the house reopens you will discover a completely new reception…
Reservations remain open.

Some of you should have been with us these days. It's only a rain check. Many of you have chosen to postpone your stay rather than cancel it. We are very grateful to you for that.
In the same way, it is with great pleasure that we register every day the few reservations of those who have obviously decided to plan their next stay now. We see this as a beautiful sign of affection and joyful optimism that touches us deeply.
Given the circumstances, we have reduced the cancellation period to 7 days. And if you are forced to cancel within 7 days of the deadline, you will be able to postpone your stay at no charge within the next 12 months.
We look forward to tomorrow.

Because humanity has experienced many other tough times, because every era has been able to get through them and because we have learned from the past that life always ends up triumphing, soon everything will return to normal. And we will be reunited again, with an even bigger happiness because we will have been momentarily deprived of it.
The hundreds of birds singing cheerfully at the first rays of sunshine, the thousands of flowers that have bloomed in the garden in recent days, our friends the turtles who continue to walk happily in the alleys and all the staff of Les Jardins de la Medina, are only waiting to welcome you.
See you soon our friends!