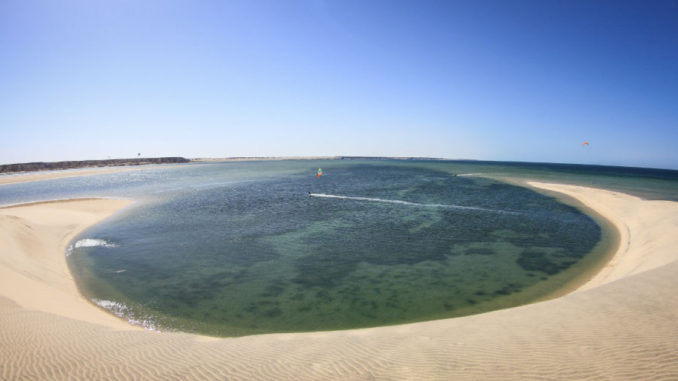 Situated in the Western Sahara almost 1200 kilometres south of Agadir, Dakhla enjoys an exceptional climate and offers visitors a postcard landscape: all year round, the city bathes in a temperature between 22 and 27 °C while white sand dunes flow into a lagoon with turquoise waters …

It was in the 14th century that the Portuguese discovered the region. But it is under Spanish domination, that in 1884, the infantry captain Emilio Bonelli Hernando creates the town of Cisneros which will become Dakhla.
In the 1920s and 1930s, the city was on the mail route between Toulouse and Saint-Louis from Senegal to South America and became a stopover where civil aviation pioneers such as Jean Mermoz, Henri Guillaumet and Antoine de Saint-Exupéry stopped briefly to repair their planes and refuel.
Nowadays Dakhla lives mainly from fishing and tourism but it is its heavenly landscapes and its sublime lagoon which are the basis of its reputation and international fame.
For the last 15 years, the town has become one of the most famous kitesurfing spots in the world.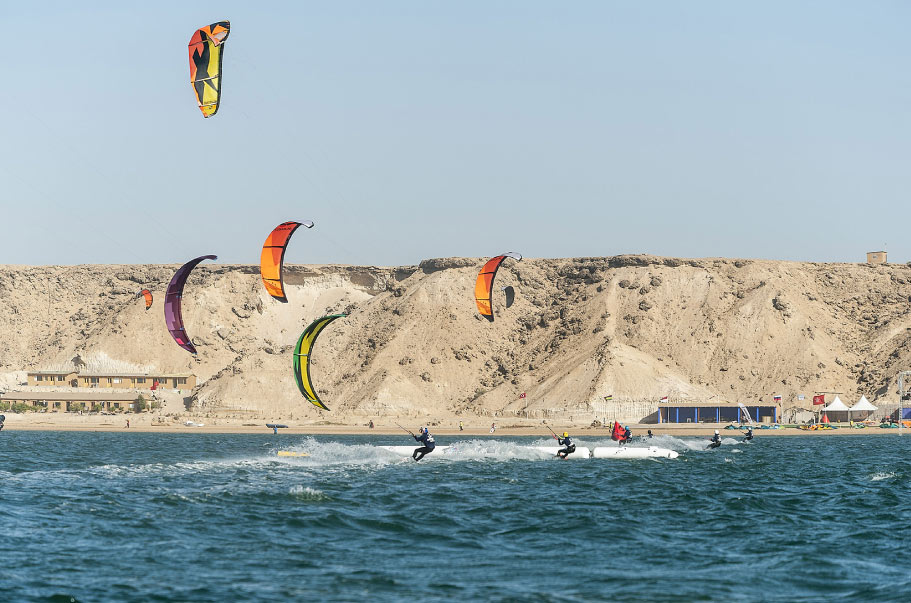 Permanent good weather, water at 25 degrees, constant wind, a shallow lagoon protected from the waves provide ideal conditions for the practice of this sport.

Specialised schools and accommodation have therefore flourished around the lagoon and welcome an increasing number of sportsmen and women every year.
But you don't have to be a board aficionado to stay in Dakhla. The setting is sublime, the lagoon is welcoming and the increasingly qualitative hotels have made well-being and relaxation the second identity of the place.
A direct air link now exists between Marrakech and Dakhla, as an invitation to a few more days of relaxation, discovery and amazement…