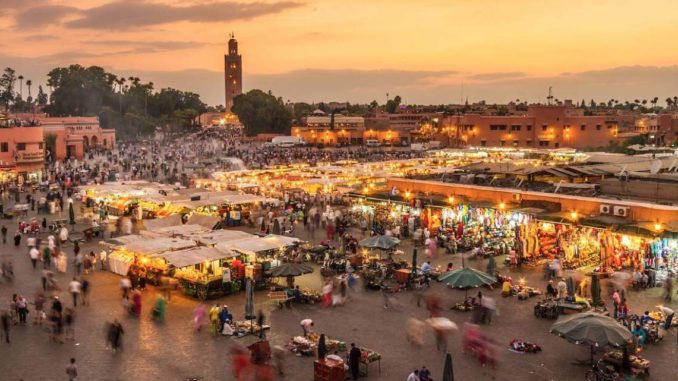 Every city has its agora, the place where the heart of its population beats. For the Marrakchis, for Moroccans and for the whole world, Jemaa El Fna embodies the identity of Marrakech.

Jemaa El Fna Square is undoubtedly the international symbol of Marrakech and, more broadly, of Morocco. But behind this postcard figure, where millions of tourists meet every year, where a colourful crowd buzzes day and night, there is the magic of Marrakech, this crossroads where the world meets, this place where nomadic humanity takes the time to stop its frantic race to share a moment, to fill its bag or to sell its contents…
The living museum of Morocco's oral heritage

It is a crossroads, a place of mixing, a space where ethnic groups, social classes and generations mix and exchange. From storytellers to musicians and trance dancers, via snake charmers, monkey trainers, herbalists, preachers, fortune tellers, acrobats, conjurers and healers, the square is the perpetual fountain of the arts of language, so much so that in 2001, UNESCO decided to include Jemaa El Fna in the intangible cultural heritage of humanity.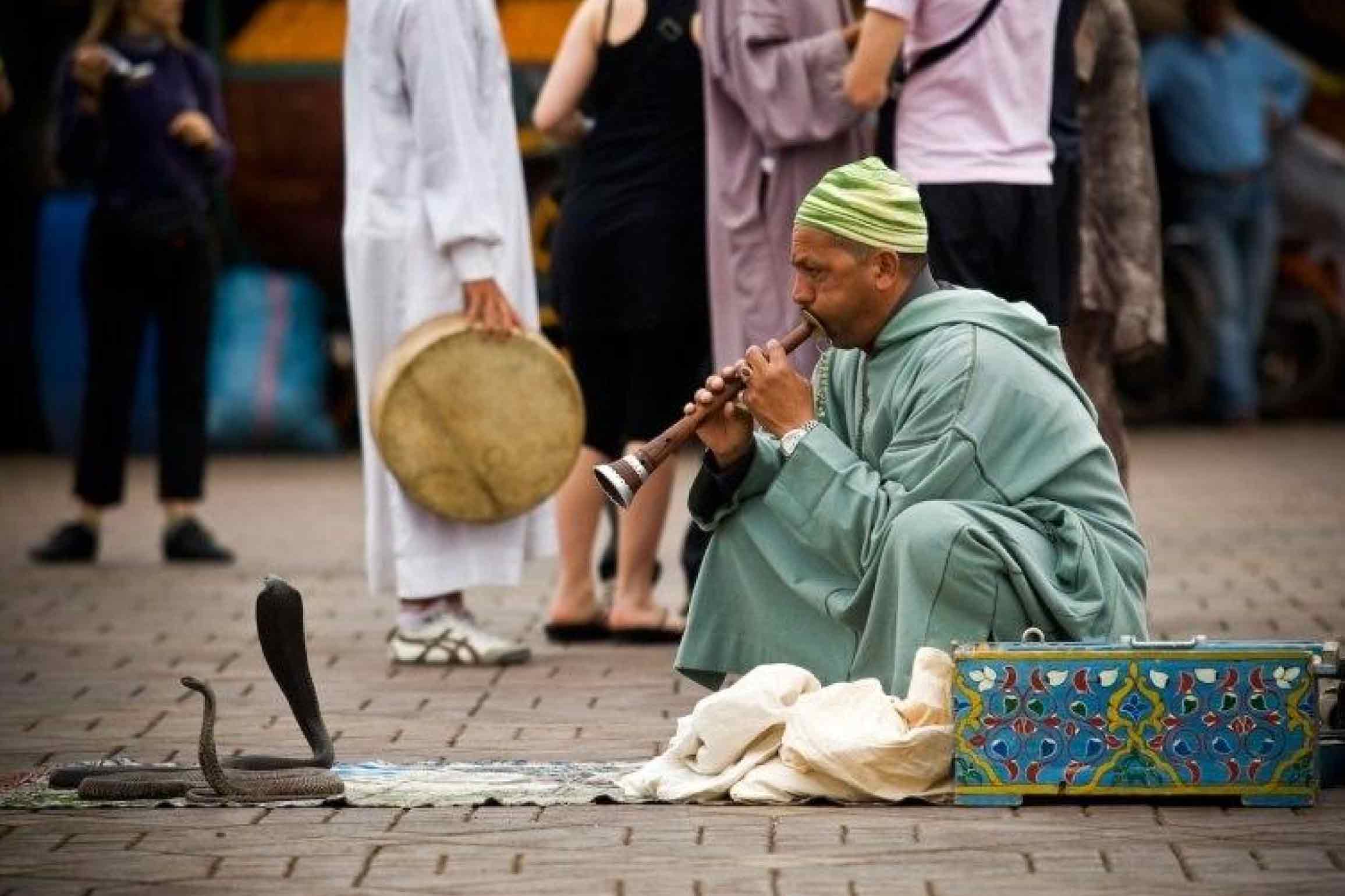 The oldest testimony concerning it dates from 1573. We owe it to Luis del Mármol Carvajal, a Spanish explorer, who describes a hive of life: "a large square, in the middle of which there is a mound of earth higher than the shops and houses around, where criminals are executed". The place of the dead is the literal translation ofJemaa El Fna, even if other translation hypotheses add to the mystery of the place..
The adventurer continues his account: "There are several shops in this square, locksmiths, shoemakers, carpenters and all sorts of people who sell good things to eat. One side is the place where silk and linen, cotton and fine wool are sold. This is the customs house where the Christian merchants of Europe stand with their goods and where the greatest traffic of the city takes place.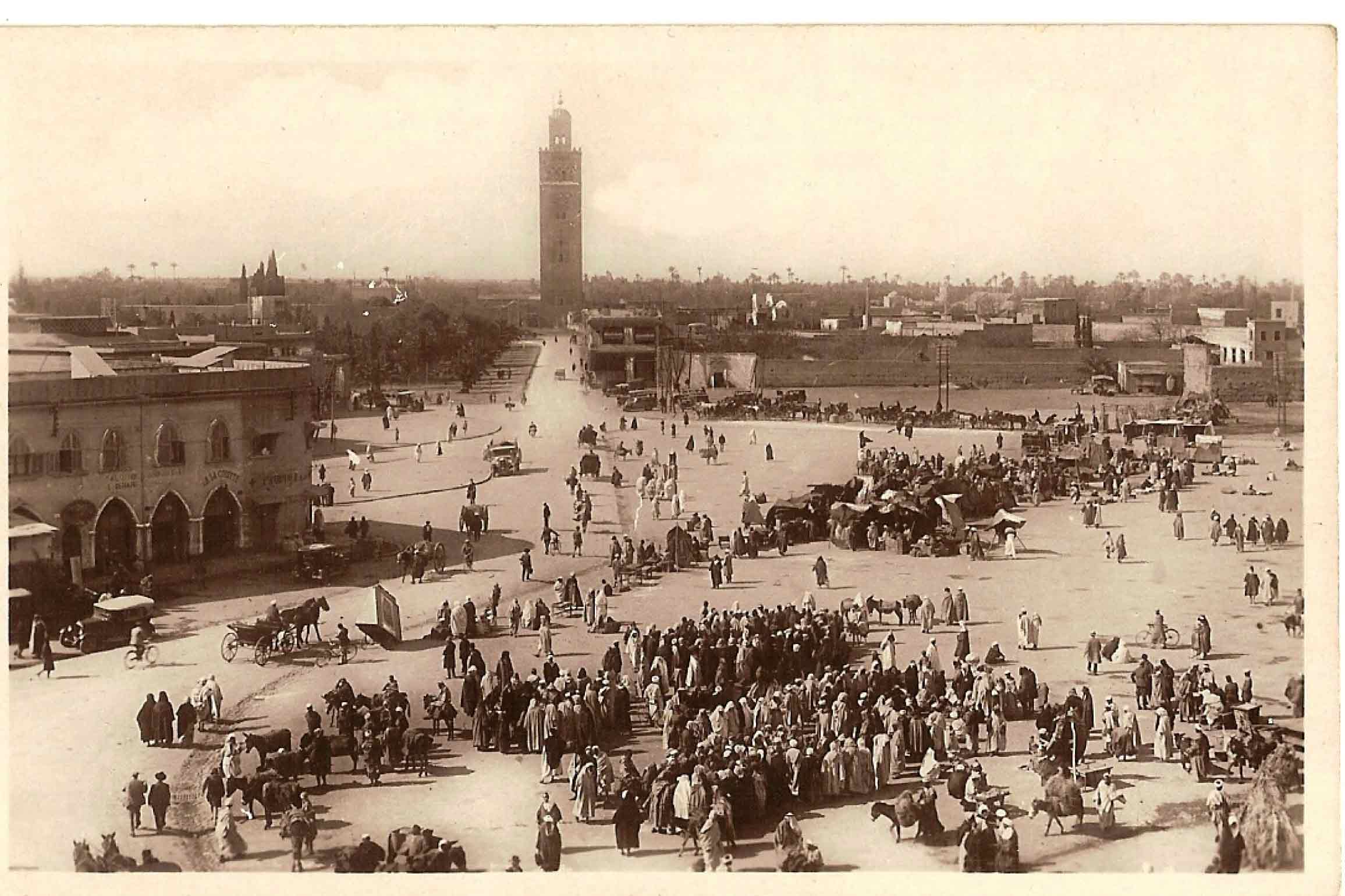 Half a century later, another Spanish visitor described the square as a maremagnum of smells, sensations, images, infinite vibrations, a splendid courtyard in the kingdom of charlatans and madmen".
A French traveller described it as "the place of the unpredictable, of the ephemeral, of collective delirium and spontaneous creation".
Because it is an essential part of the Moroccan tourist circuit, there is little doubt that you too will set off to discover this mythical place. You will then describe it in your own words, according to your own feelings. But one thing is sure, you will never forget your visit to this unique place…